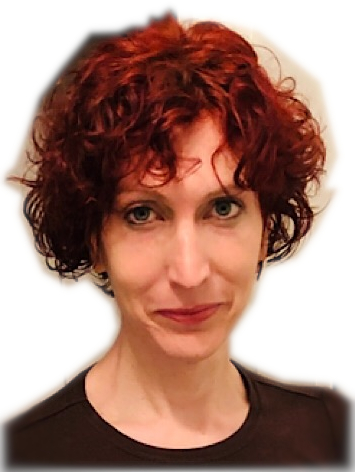 Hello! My name is Kayla Lewis, and this blog explores my passion for combining applied rationality, systems thinking, and machine learning to solve problems in business and in life. For those who are curious, here is a little about how I came to be involved in these areas:
I received my PhD from Georgia Tech back in 2007, in geophysics, which drew me to it because of its multidisciplinary and systemic nature. The topic of my thesis, underwater volcanic systems, seemed to me the very embodiment of these ideas. I completed most of the work remotely, living on campus at The University of Chicago.
At that time, I started collaborating with a biologist there to teach courses on judgment and decision theory through a combination of evolutionary biology, behavioral economics, epistemology, Bayesian probability, and philosophy of science. The collection of mental models and habits of thought at the intersection of these areas later came to be known as "applied rationality."
After Chicago, I completed a three year postdoctoral assignment at Los Alamos National Lab in New Mexico, because I wanted to hone my computational skills by working with George Zyvoloski, a leader in the field: It was here that I started to become better acquainted with simulation, optimization, statistical analysis, and machine learning. It was also here that I started to become aware of the importance of interpersonal dynamics between teams and team managers, which would later lead me to soft systems thinking to compliment the traditional hard systems methodologies I had been using.
After New Mexico, I was hired and eventually became tenured faculty at Monmouth University in New Jersey. Here I've been teaching multi-model and systems thinking through physics as well as a separate course on applied rationality, while continuing to employ computational and systems approaches in my research.
When you combine applied rationality, systems thinking, statistics, and machine learning, you arrive at the subjects I write about here as well as the tools I use in decision advising.
Want to support my pro bono work? Donate at PayPal
Want to work with me? Hire me.
And if you have comments or questions, feel free to contact me.
---
"It has been my pleasure to know Dr. Lewis as a colleague in the Department of Chemistry and Physics at Monmouth University since she joined the department in 2013 and as Department Chair through most of that time. Prior to my time at Monmouth University, I was the Director of Chemical Synthesis Research and Vice President (R&D) at International Flavors and Fragrances, and during that time period I also served as Committeeman and Mayor of Jackson Township, NJ.
With my various forms of managerial experience, I quickly came to appreciate the very thoughtful and rational approach Dr. Lewis takes to her professional work and to her life in general. I have seen how successful it has been in advancing her career and could readily appreciate the value her approach to rational decision making could bring in a wide variety of professional and managerial activities. I would have eagerly availed myself of the service she is offering had it been available."
William L. Schreiber, Ph.D.